Hidden Fermanagh,
Book and CD Covers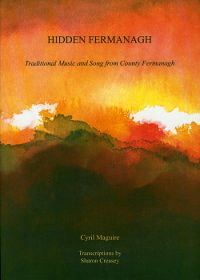 It is easy to get lost in Fermanagh, especially around the shores of Upper Lough Erne where a maze of highways and (more often) byways appears determined to draw you inevitably to the waterside and signposts always seem to read 'Newtownbutler 7'.

With Fermanagh being Janet's home for many yaers it is understandable thst she would merge with the local arts community. A keen bodhran player herself Janet could be found at Trad Jam Sessions where she met Cathal McConnell (Boys of the Lough) and the artistic relationship started.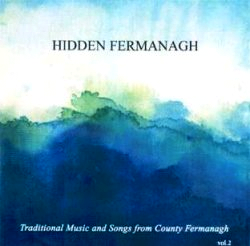 "We can sense the deep kinship of Janet's sensibility with the landscape of Ireland, the ground on which we stand, in all its nuances of pattern and change - and this is evidenced over and over again in the work. Her tenderness is expressed in colour and texture along with the interplay of elemental things - a flash of light, a sea foaming with life, a drumbeat from the deep earth - inviting us to participate in our own dance with greater depth and presence."
Jacquie Burgess 2002 ©