BIOGRAPHY 1973 - 2015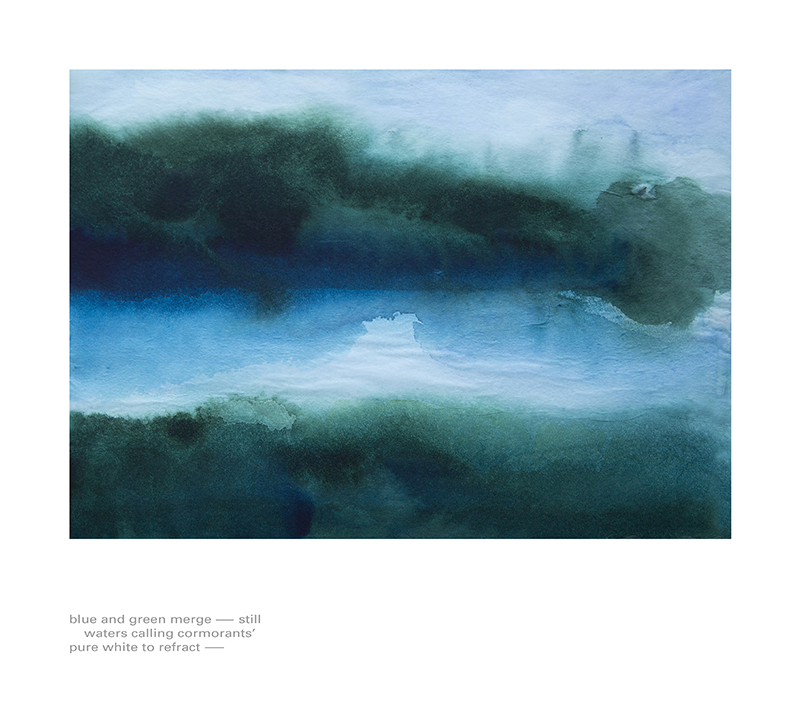 Janet Pierce is a leading Irish artist who had her first solo exhibition in the Everhart Museum, Pennsylvania in 1973 . After four years in America she moved to Ireland where she has since lived and worked. Music has always been a concern of hers, and she has collaborated with traditional singers, Maighread and Tríona Ní Dhomhnaill, in their CD Idir an Dá Sholas (Between the Two Lights), a collaboration which helped her realize her deep connection with landscape.
However, following and intensely close involvement with India, since 2003, her work has taken a different direction. Indian sacred singing and meditation has been the source of her work. She follows the path of the Hindu Guru , Sri Vasudeva, and chanting and meditation form part of her daily ritual. The word Om, from the ancient Sanskrit alphabet, is the sound of the universe or the Source or God, and reflects her desire to return to that Sacred Space within.
Using gold and silver leaf from Old Delhi, her abstract works on paper resulted in an intensification of earlier consideration, her hunger for transcendence realised through the contemplation of landscape and of the cosmos.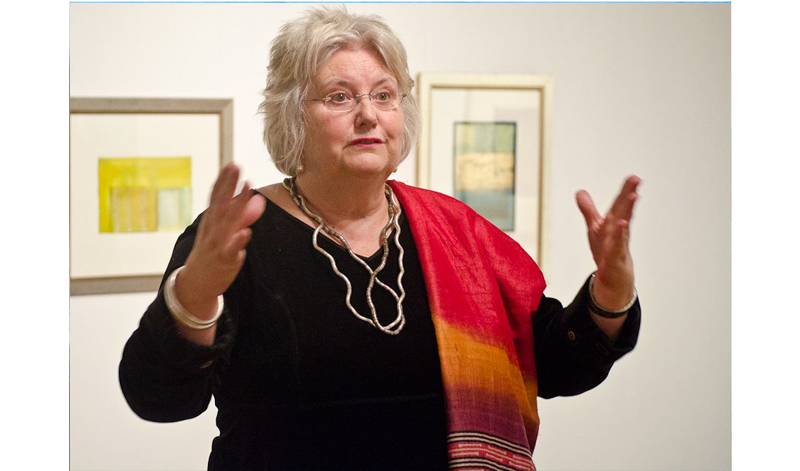 Now she is collaborating with a leading Indian poet, Sudeep Sen. They produced a book paintings and poetry called Ladakh. The images were taken from four series of her work - series Om, Maya, Aria and Prayer Flags. This was launched at the Irish Embassy in Delhi in March, 2011. Her most recent collaboration with Sen is a series of ten giclee prints made to accompany Sen's series Goa Haiku.
Since 2015, Pierce has returned to her fist love, that of watercolour painting. Her most recent series is called Uisce Anam, Irish Gaelic for Soul Water. This is a creative response to daily swimming in the Annaghmakerrig lake in Ireland beside her home. She has won numerous awards, recently including three from Culture Ireland (2007/10, 14), Banff Residency Award Canada (2010), Sanskritti Foundation New Delhi (2003), Fundaction Valpairiso Spain (2002) and has achieved the major award of member of the Aosdana for her life time achievement in Ireland. She exhibits in many galleries throughout Ireland, her main gallery being the Taylor Galleries in Dublin. She also exhibits in galleries in the USA, UK, Portugal and India